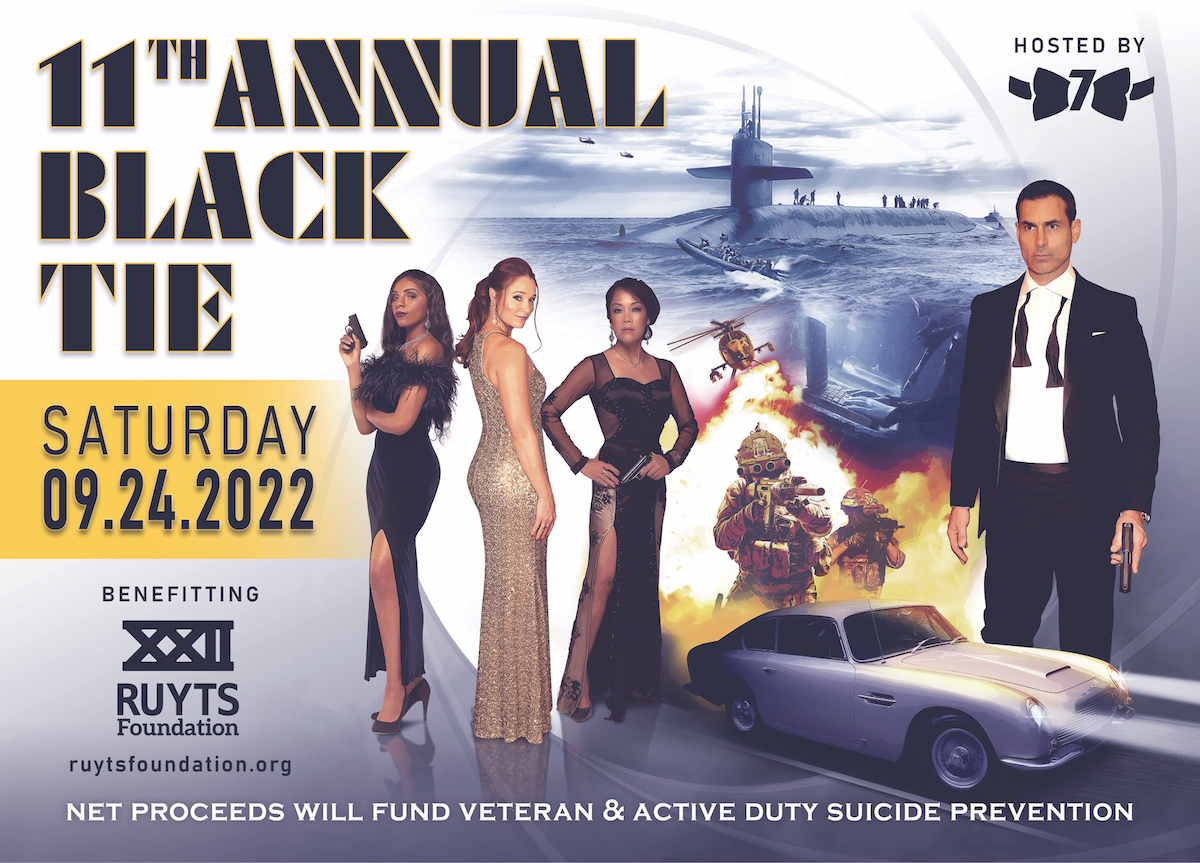 Her Majesty's Secret Service cordially invites you to "Be Bond for the Night" at a glamorous BlackTie soiree.
Your task is "Dress to Impress" and enjoy socializing with VIPs, celebrities, sports champions, community leaders and international secret agents and raise critical funds to reduce Veteran and Active-Duty suicides to zero.
The beneficiary is the Ruyts Foundation and their mission is to provide our heroes with immediate hot-line assistance and mental help services for those in crisis.
DATE: Saturday, September 24, 2022
TIME: 7:00 - Midnight
LOCATION: Falls Church Marriott Fairview Park
PRICE: Starting at $250
For more information and to register CLICK HERE.