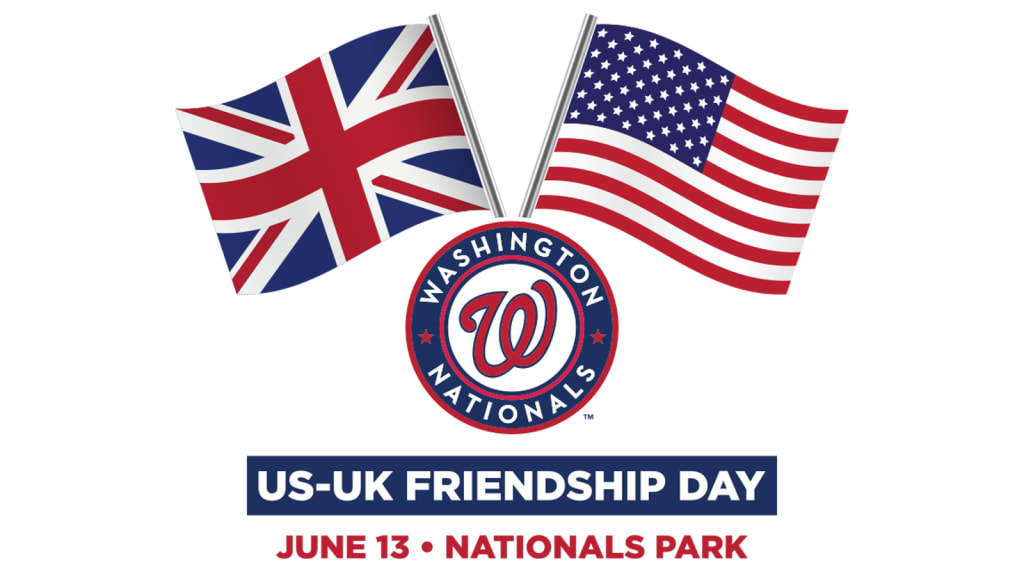 In the month of Her Majesty's Platinum Jubilee, the Washington Nationals baseball team has invited Her Majesty's Ambassador to the United States Dame Karen Pierce to deliver the first pitch and be the guest of honour.
Join British Embassy staff, British expats and anglophiles on June 13, 2022, as the Nationals take on the Atlanta Braves. US-UK Friendship Day at the Washington Nationals is intended to be a fantastic display of close enduring US-UK ties and will feature a joint UK-US honour guard and military parachute display, the singing of both national anthems, and other recognitions throughout the game.
DATE: Monday, June 13, 2022
TIME: 7:00 pm
PLACE: Nationals Park
1500 South Capitol Street, SE
Washington, DC 20003-1507
Nationals Park is located in Southeast Washington along the Anacostia River bounded by South Capitol Street to the west, N Street to the north, First Street to the east and Potomac Avenue to the south.
PRICE: Baseline Reserved - $42
Corner - $25
Scoreboard Pavilion - $15
Use code JUBILEE to access discount
This is a Special Ticket Event. To be eligible for any giveaway or experience associated with this promotion, special tickets must be purchased online from the link below prior to the event. Special tickets will not be available at the Nationals Park box office.