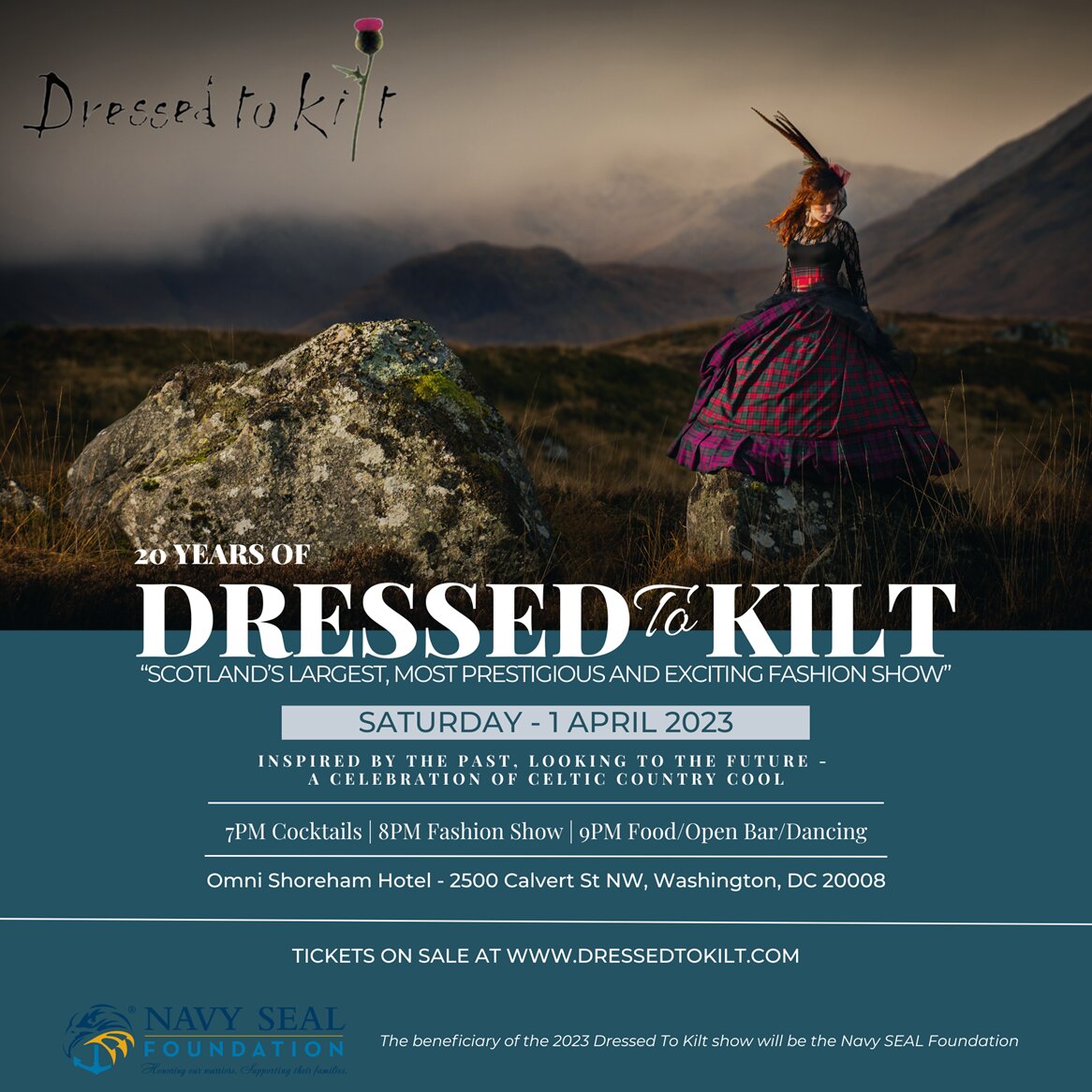 Scotland's largest, most prestigious and exciting fashion show is taking place here in D.C. this April!

Join BABA member Geoffrey Carroll for this fun and fabulous international charity fashion show during Tartan Week. Carroll founded the event 20 years ago with Co-Founder Sir Sean Connery. The event, traditionally held in NYC, has moved to Washington D.C. for the first time and will be held at the historic Omni Shoreham Hotel. Funds raised will benefit the Navy SEAL Foundation.
Special commemorative kilts will be worn in honor of the late Sir Sean Connery and Her Majesty Queen Elizabeth II. The theme of the show will be "Country Cool – Fashion for the Outdoors". This includes fashion for hiking, hunting, shooting, fishing, camping, riding skiing and most outdoor activity in general.
Details and tickets available at https://www.dressedtokilt.com/tickets
We hope to see you there!