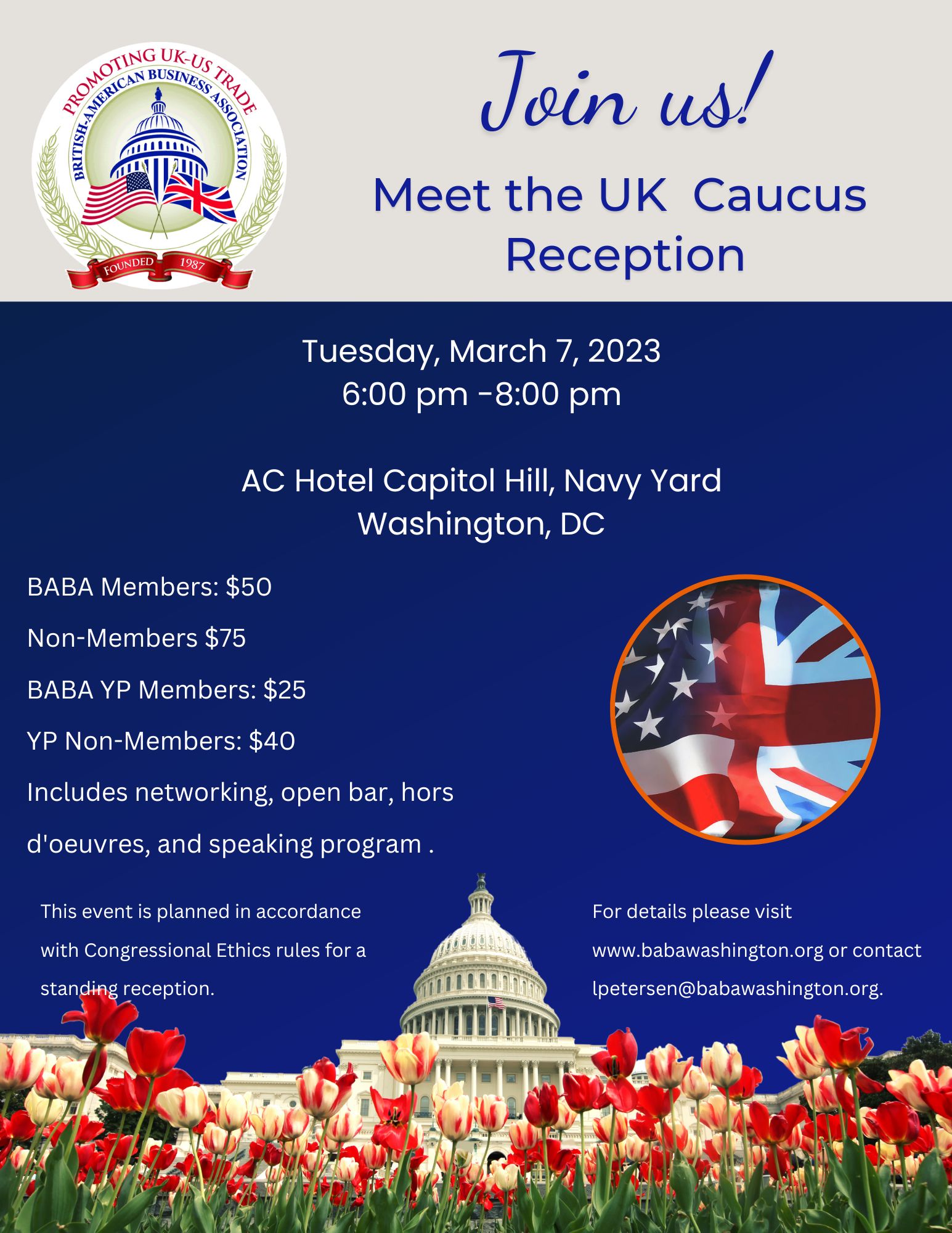 MEET THE UK CAUCUS RECEPTION
Join BABA for a networking reception to meet the Members of the UK Congressional Caucus at one of DC's trendiest new hotels on Capitol Hill! In addition to BABA Members, invited guests also include Congressional foreign affairs and international relations staff and British Embassy personnel.

DATE/TIME: March 7, 2023 6PM-8PM

LOCATION: AC Hotel, Capitol Hill, 867 New Jersey Ave SE, Washington, DC 20003
For your convenience we booked a courtesy room block for overnight guests. Reserve your room HERE.

PRICE*:
BABA Member - $50/person
Non-Member - $75/person
BABA YP Member - $25/person
YP Non-Member - $40/person
Members of Congress and Staff - Free (RSVP to This email address is being protected from spambots. You need JavaScript enabled to view it.)

*Admission to this reception is included in the registration fee for the Fly-In, so if you already registered for the Fly In you do not need to purchase this ticket.