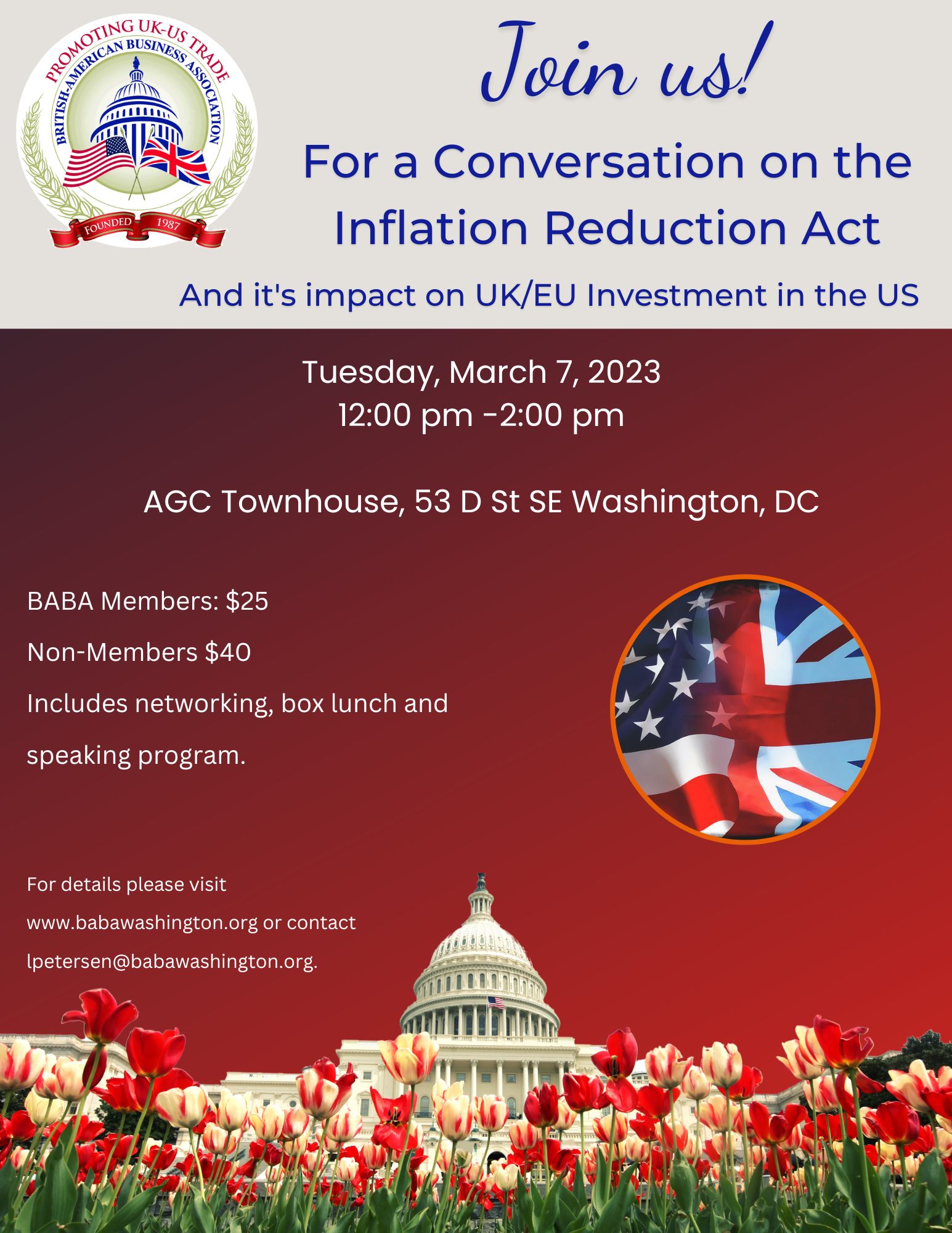 LEGISLATIVE LUNCH & LEARN: IRA AND IT'S IMPACT ON UK/EU INVESTMENT IN THE US

Join BABA for a special lunch and learn on Capitol Hill featuring a panel discussion with experts on the Inflation Reduction Act. Price includes networking, box lunch and program.

SPEAKERS:
Christie Bloomquist, Astra Zeneca
Jason Schendel, Alpine Group, Energy Policy Group
Albert Gore, Zero Emission Transportation Association (ZETA)

DATE/TIME: March 7, 2023 12PM-2PM

LOCATION: AGC Townhouse, 53 D St SE, Washington, DC 20003

PRICE*:
BABA Member - $25/person
Non-Member - $40/person
*Admission to this lunch event is included in the registration fee for the Fly-In, so if you already registered for the Fly In you do not need to purchase this ticket.