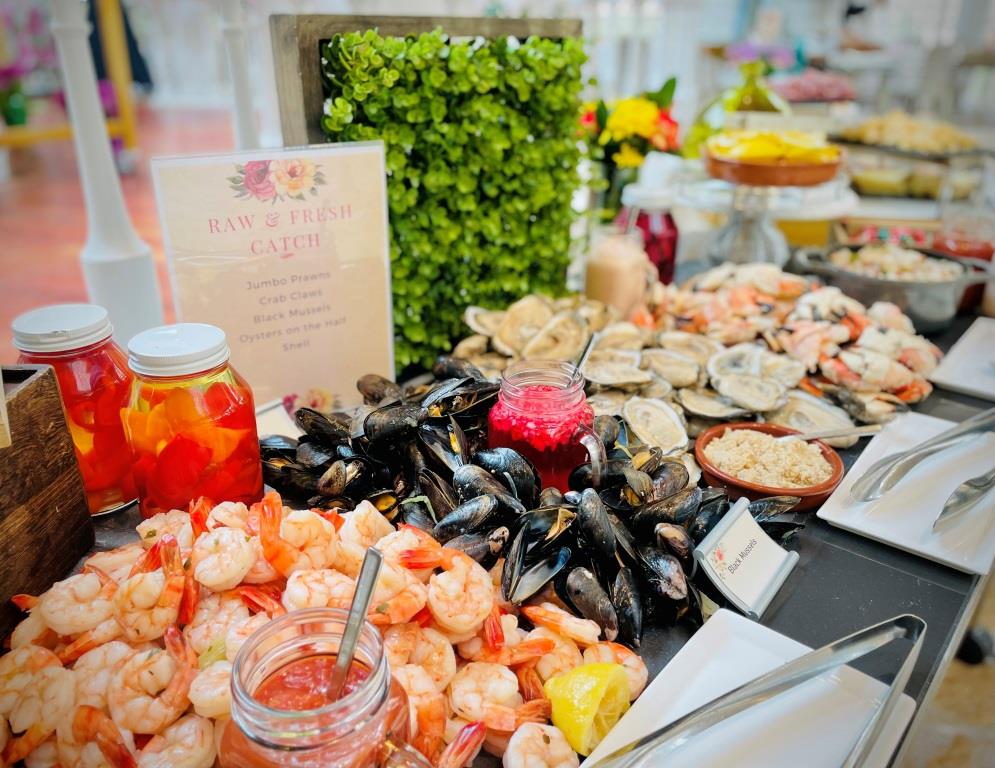 BABA CORPORATE MEMBER, FAIRMONT WASHINGTON, D.C., GEORGETOWN
INVITES YOU TO A
MOTHER'S DAY BRUNCH IN THE COLONNADE
DATE: Sunday, May 14, 2023
TIME: 11:am and 2:30 pm seating
LOCATION: Fairmont
2401 M Street, NW
Washington, DC
PRICE: $159 per person, $59 for children 5 to 12 years old and free for children under 5.
For reservations, please email: This email address is being protected from spambots. You need JavaScript enabled to view it..
Executive Chef Jordi Gallardo and Executive Sous Chef Jason Rowley are preparing a variety of regional favorites and innovative specialties, all artfully styled in seemingly infinite buffets. The beautiful setting, featuring greenery, natural sunlight, soaring ceilings and crystal chandeliers, is a perfect backdrop for Mother's Day Brunch.
Among the Chef's' Mother's Day Brunch offerings is a raw and fresh catch display featuring jumbo prawns, crab claws, black mussels, local oysters and bay scallops with Marie Rose sauce, cocktail mignonette and hot dipping sauces.
A cheese and charcuterie board with local cheeses, smoked, cured and air-dried meats and artisanal breads, along with a garden fresh salad presentation, adds to Mother's special day.
Entrée selections include a carving station of smoked strip loin of beef, bordelaise sauce and whole-roasted salmon with tarragon beurre blanc sauce. While, Signature dishes consist of seafood paella, saffron arborio, shrimp, calamari, peas with lemon segments and grilled beef flank steak cilantro chimichurri. A made-to-order omelet station, breakfast favorites and freshly backed pastries also abound.
The children's buffet includes grilled chicken fingers, miniature hamburgers, tater tots, steamed spring vegetables and the ever popular Cavatappi macaroni and cheese.
Save room for Executive Pastry Chef Claus Olsen's decadent pastry display- guaranteed to please any mother's sweet tooth. Lavender and mint chocolate hazelnut lollipops, red velvet squares and fruit pâte à choux are just a few of Chef Olsen's patisserie.
An electric violinist will provide entertainment and all mothers will receive a beautiful flower and chocolates to commemorate their special day.